Two dozen police injured and more than 120 arrests during night of demonstrations nationwide against watering-down of worker rights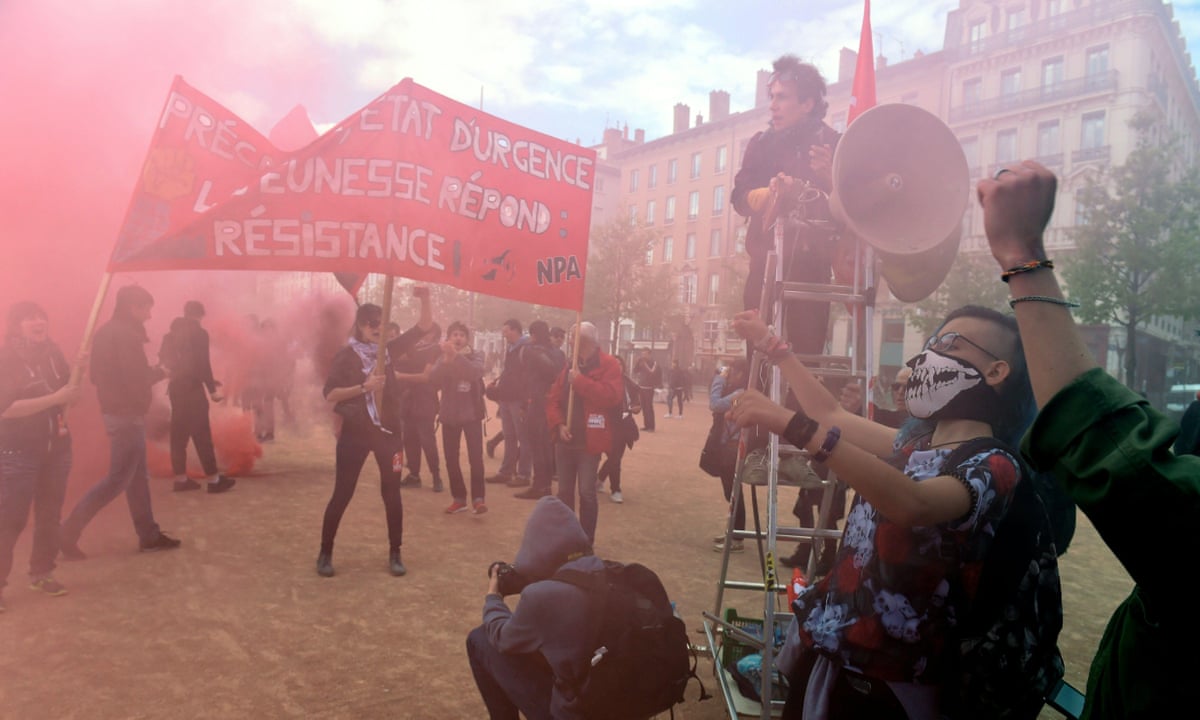 Two dozen French police officers have been injured, three of them seriously, as violence flared in mass protests across the country against a hotly contested labour reform bill.
Security forces in Paris responded with tear gas as masked youths threw bottles and cobblestones, leaving three policemen with serious injuries, said the interior minister, Bernard Cazeneuve, adding that 24 police were injured overall.
Clashes between police and protesters also erupted in the cities of Nantes, Lyon, Marseille and Toulouse, with 124 people arrested nationwide, Cazeneuve said.
The French prime minister, Manuel Valls, said the irresponsible minority resolved would be brought to justice.
In Paris, security forces fired tear gas and stun grenades early on Friday to disperse hundreds of people who had refused to leave Place de la Republique after a night-time rally.
Police gradually pushed the protesters back into adjacent streets, with several arrested.
Two buses and two scooters were torched a few hundreds metres from the site.
The clashes came as at least 170,000 workers and students took to streets nationwide on Thursday in a new push for the withdrawal of the proposed labour law.
We have always condemned violence, said Jean-Claude Mailly of the Force Ouvriere trade union, arguing that the violence occurred outside of the protests.
Read more: http://www.theguardian.com/world/2016/apr/29/france-labour-law-protests-turn-violent