Dirk Kurbjuweit, author of the bestselling German novel Fear based on his terrifying experience of being stalked reflects on fact, fiction and the former hell of his everyday life
When our lawyer told me that she didnt think the law could help us, but she could organise a gun for us, reality came to an end. From then on we lived in the realm of the unimaginable.
Reality is not boundless; it has limits. At that time, more than a decade ago, my wife and I and our kids were living in the suburbs of Berlin. My reality was a civilised middle-class life family, job, friends, books protected by the rule of law and democracy. Then a stalker burst into our everyday existence Herr T, our downstairs neighbour, who was at first friendly, then too friendly and then nastily intrusive, turning up out of nowhere and harassing us with threats, letters and accusations of criminal behaviour.
He tried to invade our flat one night when I was away and my wife was alone with the children. He hid a ladder under our bedroom window and we suspected that he used it to spy on us at night. He did these things, he said,to protect our children, because we were abusing them, a claim he made to our neighbours and to the police. He wrote a love poem to my wife, in which he fantasised about killing her. For a few months we went through hell.
Such things happen; you hear of them. A stalker is someone we can all imagine and we know that, if the worst comes to the worst, the law is there to protect us. Anyone on the right side of the law will be helped. This is the pact we all enter into with the state. We renounce the use of force, leaving the monopoly on violence to the public authorities, and in exchange the police and the judiciary protect us if we are threatened.
Full of optimism, I went to the police and made an appointment with our lawyer, confident that I could get the law to work for us. But I was told that unfortunately nothing could be done. Twice I was more or less explicitly advised to take matters into my own hands with a gun. I wanted to protect my family and found myself up against the question: do I shoot him or dont I?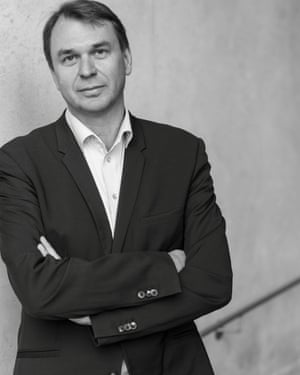 Read more: https://www.theguardian.com/books/2017/jan/28/the-day-my-lawyer-advised-me-to-get-a-gun-was-the-day-reality-came-to-an-end