Thousands take to streets of West Bank and Gaza to watch and celebrate the win in the hugely popular pan-Middle East show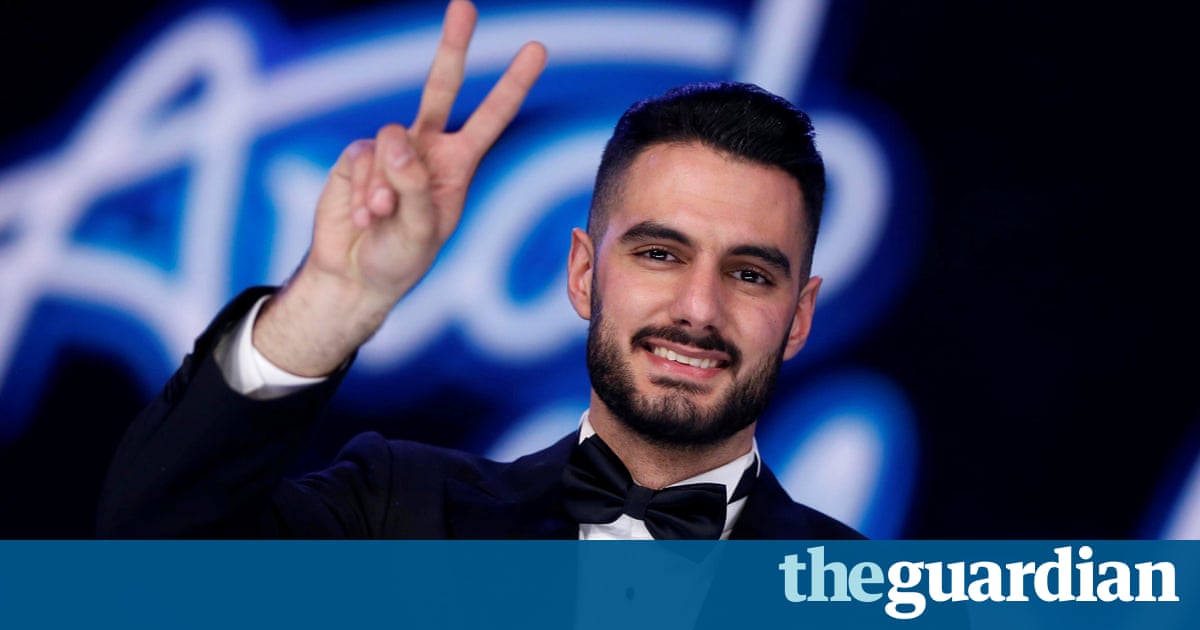 Palestinians have taken to the street to celebrate the victory of their compatriot Yaqoub Shaheen in the hugely popular Middle East television talent show Arab Idol.
This years final, filmed in Lebanon, was between a Yemeni, Ammar Mohammed, and two Palestinian competitors, Shaheen from Bethlehem and Ameer Dandan.
After he was named as the winner, Shaheen performed a patriotic song while wearing the Palestinian flag on his shoulders, singing the line: My pledge and my oath, my blood is Palestinian.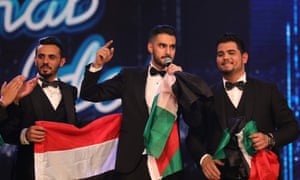 Read more: https://www.theguardian.com/world/2017/feb/26/palestinians-in-raptures-as-yaqoub-shaheen-wins-arab-idol-tv-contest