In an extract from his new Quarterly Essay, David Marr finds that One Nation voters are richer, more urban and more liberal than you might expect. But they are profoundly nostalgic, display an unusual gloom and share a vehemently anti-government streak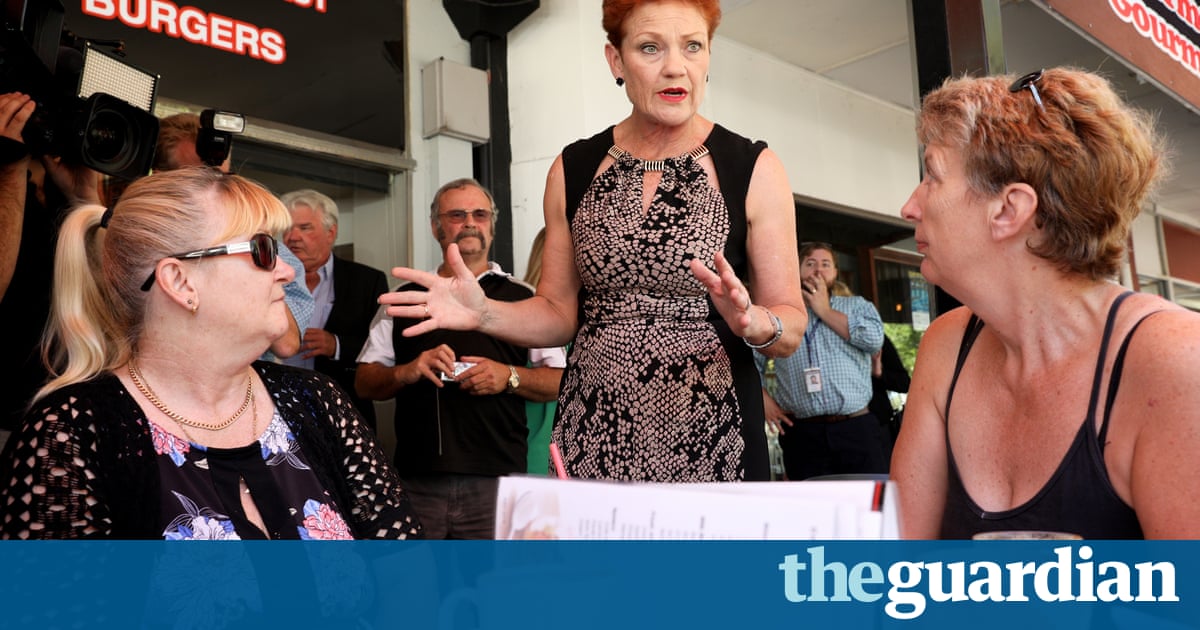 Australia came late to the game. Since 1948, Americans have been polled after each election to find out why they voted as they did. The Swedes started to take these national snapshots in the 1950s and the British in the 1960s. Belfast-born Ian McAllister began the Australian Election Study after Bob Hawkes third victory in 1987. From his post at the Australian National University where these days he is Distinguished Professor of political science McAllister has conducted a dozen of these big, after-the-event surveys over 30 years. We ask how people made their choices: the effect of the election campaign, the effect of the longer-term predispositions, the background characteristics, the political socialisation. Its about trying to unravel all of these various things that come together to make simply a choice on a ballot paper.
McAllisters questions are controversial. The political science industry feeds off the Australian Election Studies. Dinner parties break up in confusion as pollsters and academics bicker over questions asked and not asked. McAllister told me: If I put in every question that everybody emailed me or wrote to me about, youd have a thousand-page questionnaire and nobody would fill it in. He says the point of the surveys sent to thousands of voters after each poll is continuity. When youve got exactly the same question being asked consistently over a period of time using essentially the same methodology, youve got an unusually reliable measure of something.
The Australian voter is a species he has come to admire deeply. First of all they have to go to the polls more than any other voter in the world that I can possibly imagine. And secondly they have to deal with a range of complexity in electoral systems, in terms of casting a vote, which again defies anything in any other society. So the Australian voter, I think, is pretty overburdened by politics. Yet they remain thoughtful. People dont make whimsical choices by and large. They do look at policies. They are not volatile. We found in our surveys early in the piece about 70% of people never ever change their vote from the very first election they voted in to the last election before they died. These days its around about 50%. So basically most people dont change. And when people do change its a relatively small proportion that change from election to election.
That weve been so stable makes McAllister particularly alert to the unexpected long-term decline of trust in the political class, in career politicians, in democracy itself. Australia has stood apart from a lot of other countries because its had very high levels of satisfaction with democracy historically, some of the highest in the world, second only to one or two Scandinavian countries. He dates the slide from 2010. Elections since then havent provided the usual upswings of faith and hope. The numbers have kept falling. One of the things I observe in our surveys is the proportion of people that believe the government would have a positive effect on the economy in the future year was at its lowest level weve ever recorded in 2016. So people dont have confidence in the government They see this quick turnover in leaders. They see scandals to do with expenses, and so on. And they become very jaded. And then I think weve had a lack of decisive leadership as well. I mean Rudd Mark I was the last popular leader that existed in Australia. We havent had one since.