Pope Francis heads to Cairo for peace mission after spate of church bombings, as Isis proclaims Christians its favourite prey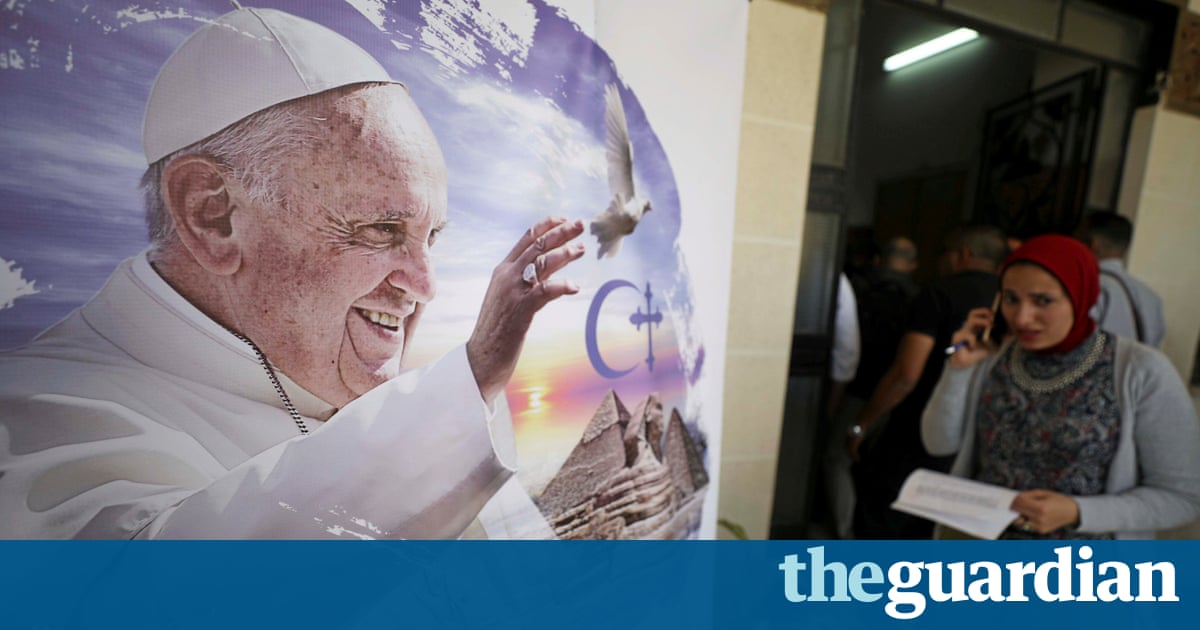 Rami Yasser Labib was at home when he heard gunshots in the street. His friend Wael Youssef, the owner of the downstairs grocery store, had been targeted by Islamic State militants. Three bullets killed him in front of his wife and son in the street, Labib said.
Youssef was the first victim of a string of attacks on Coptic Christians by Isis this year in the northern Sinai coastal city of Arish. The attacks have prompted hundreds of people to leave in search of safety. Labib fled his home of 16 years in fear, taking only the clothes I was wearing and nothing more.
Isis released a video in February, weeks after the attack, saying Christians in Egypt were their favourite prey and vowing to wage sectarian war similar to that in Iraq and Syria, where large numbers of Christians have been displaced.
The video came as the death toll in Arish was mounting: veterinary surgeon Baghat Zakhar, labourer Adel Shawky, teacher and shoe shop owner Gamal Gurgis, plumber Kamal Youssef, and father and son Saied and Medhat Hakim were killed.
The video also claimed responsibility for an attack on a Coptic church in Cairo last December in which 29 people died. Then came twin assaults on 9 April, Palm Sunday, in which suicide bombers targeted Coptic churches in Alexandria and Tanta, killing at least 45 and injuring more than 100. On Maundy Thursday a 16-year-old boy, Gamal Gabriel, was found with his throat cut in Qai village. Its a war on Christians, his father told World Watch Monitor.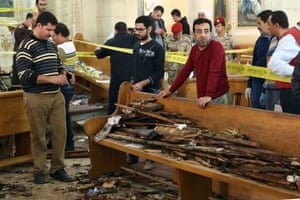 Read more: https://www.theguardian.com/world/2017/apr/27/egypt-christians-papal-visit-pope-francis