Steven Slater, 46, of Gateshead, was part of a group diving to see wreckage of Andrea Doria ocean liner off Nantucket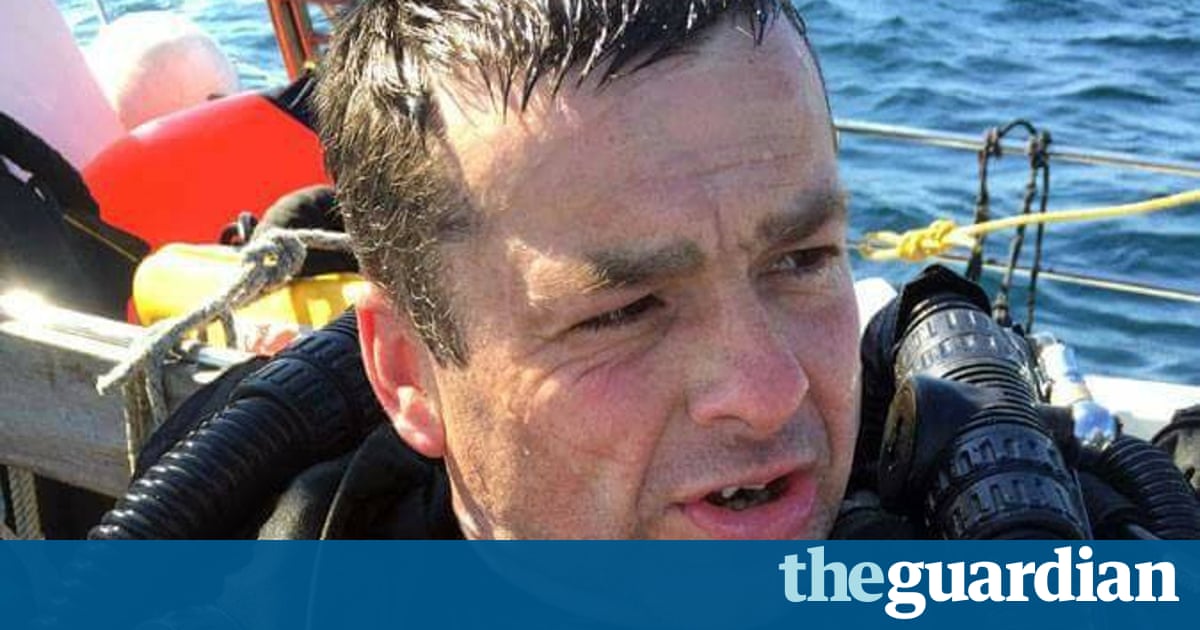 A British scuba diver has died exploring the wreckage of an ocean liner off the US coast.
The man, named as Steven Slater, 46, of Gateshead, was part of a group diving to see the Andrea Doria, an Italian ship that sank off the coast of Nantucket, Massachusetts, in 1956.
Crew members from the Ol Salty II boat are said to have pulled Slater unconscious from the water on Monday, and he was later pronounced dead.
A statement from the family, posted on the Facebook page of the Underwater Marketing Company, said: It is with absolute sadness that we have to tell you that Steven died on Monday 24th July whilst diving in the United States. We are all heartbroken but draw comfort knowing he was doing something that he loved.
A post on the Eurotek Advanced Diving Conference page said: Steve was a hugely respected and well-liked British wreck and technical diver. Steve pursued his passion, actively researching then searching and diving missing wrecks with his friends.
The SS Andrea Doria sank in the Atlantic en route to New York when it collided with the MS Stockholm, killing 46 people.
Ol Salty IIs captain, Nick Caruso, said on Facebook: Were coming home. Sad end. Our deepest, sorrow and sympathy to the family and friends of the lost brother wreck diver.
Read more: https://www.theguardian.com/uk-news/2017/jul/28/british-scuba-diver-dies-exploring-shipwreck-off-us-coast