Marriage equality could be legal by Christmas after 61.6% of participants in the voluntary survey approve a change to the law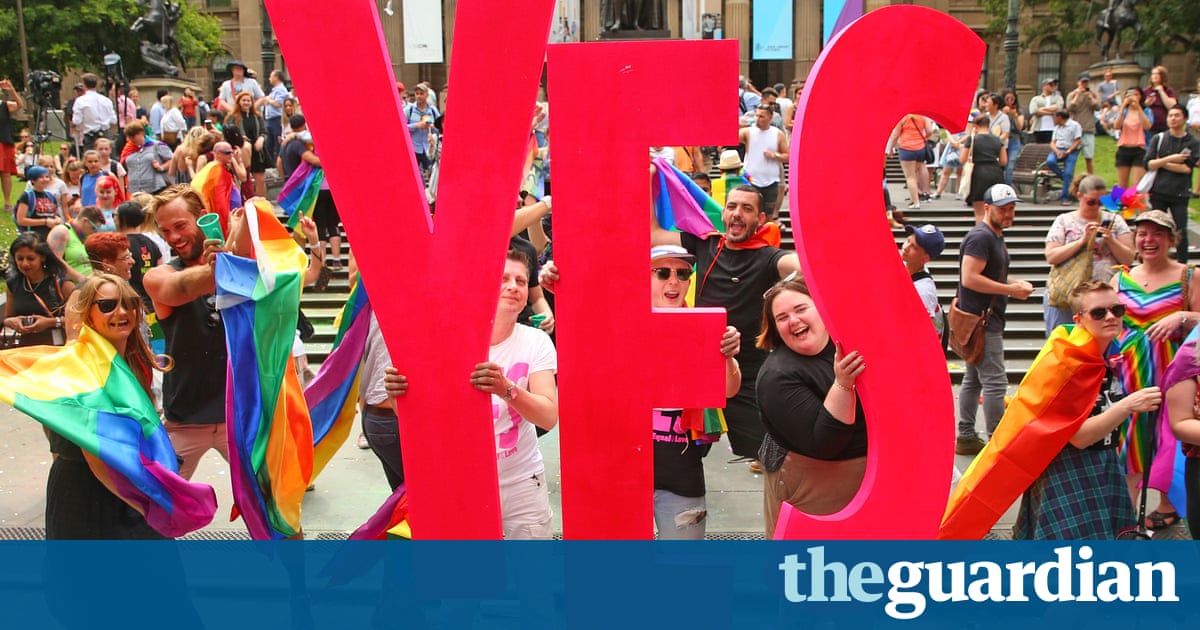 Australia has taken a decisive step towards legislating marriage equality by Christmas after 61.6% of voters in an unprecedented national postal survey approved a change to the law to allow couples of the same sex to marry.
The result, announced by the Australian Bureau of Statistics on Wednesday, will lead to consideration of a same-sex marriage bill in parliament with the prime minister, Malcolm Turnbull, promising marriage equality should be law by Christmas.
With a turnout of 79.5%the result in the voluntary survey is considered a highly credible reflection of Australian opinion and gives marriage equality advocates enormous momentum to achieve the historic social reform. Australias chief statistician, David Kalisch, announced the results at a press conference in Canberra at 10am on Wednesday, revealing 7,817,247 people voted in favour and 4,873,987 voted against.
At a press conference in Canberra, Turnbull said that Australians had spoken in their millions and they have voted overwhelmingly yes for marriage equality.
Turnbull said the result was unequivocal and overwhelming, implicitly warning conservatives including in his own government that the public are our masters and the parliament must now deliver on the result.
They voted yes for fairness, yes for commitment, yes for love. And now it is up to us here in the parliament of Australia to get on with it, to get on with the job the Australian people asked us to do and get this done, he said, stressing the law should change before Christmas.
At a rally in Melbourne, the Labor leader, Bill Shorten, said: What a fabulous day to be an Australian because in this survey the Australian people have declared overwhelmingly Australia is ready for marriage equality.
And I just want to make one promise: today we celebrate, tomorrow we legislate, he said.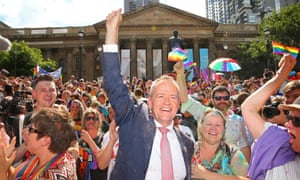 Read more: https://www.theguardian.com/australia-news/2017/nov/15/australia-says-yes-to-same-sex-marriage-in-historic-postal-survey